Reviews The Dutch String Quartet
'You guys were amazing!' – Sid
"We were so touched by your games for a few hours, and really can't put into words how much this has meant to us.
… Without your beautiful quartet it would have been so different … And how handsome and professional that you and your "girls" used everything so silently. "
"The ladies played fantastic at our surprise wedding (the guests did not know that we were getting married) and contributed well to the planning. Very satisfied with the end result!"
"When we talk about the best moment of the day, we agree that it was your music during the service .. Really great! We would like to book you again when we have been married for five years.;)"
"For our wedding on July 7, 2018 at Landgoed Het Roode Koper, we were looking for music that suited the environment and the classic and traditional atmosphere of that day. The music should accompany the lunch and ceremony. After some research on the internet we came across Scarlett Arts and her dear colleagues. We made some impressions on YouTube videos and quickly made an appointment with Scarlett. The first meeting was immediately familiar and felt more like we met a long-term friend again! Together we discussed the atmosphere of the day and Scarlett immediately made all kinds of suggestions for beautiful fitting pieces. It is certainly not the case that The Dutch String Quartet only plays classical pieces; the variety with modern music makes it pleasant for all guests. Scarlett knew how to handle our situation very well and with her help we have put together a wonderful arrangement that appealed to everyone's ear. Moreover, the contact from the first moment was very pleasant and Scarlett is able to come to a quick result, which is very nice in the busy preparations for a wedding. At our request, the ladies came dressed in beautiful evening dresses, which only added extra cachet to the day. Amid the classic surroundings of Het Roode Koper, the picture was truly breathtaking. The ladies of The Dutch String Quartet gave our wedding guests a musical welcome while everyone sought their place at the long lunch tables in the garden, made the wedding ceremony an unforgettable fairy-tale and moving experience and guided our guests to the toast and cake. The contribution of Scarlett and her colleagues has made an indelible impression on us and all our guests, and the presence of the String Quartet has turned our wedding into a true fairy tale. Dear Scarlett and colleagues, you have touched our hearts and those of our guests. You have transformed our wedding into a wedding you can only dream of. Our gratitude is unspeakably great for your special role, making our wedding a true fairy tale. Thanks thanks thanks! "
"We hire Scarlett and her Dutch String Quartet almost every year for my partner Paul's birthday party. We indicate a preference or theme, after which she starts putting together the musicians and the program. It is always fantastic and special. This year we had a soprano and tenor, who sang pieces from well-known operas, operettas and Broadway musicals, of course accompanied by The Dutch String Quartet and a pianist. It was beautiful, breathtakingly beautiful. The booking for next year is already in the agenda. "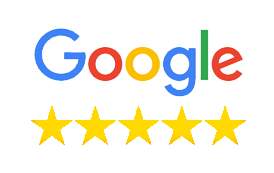 "We have regularly worked with our event agency Belmont Events with Scarlett and her colleagues. They are without a doubt the nicest string quartet we work with, always on time, always professional and friendly and highly skilled. The ladies also look great too We can therefore heartily recommend The Dutch string quartet! "
"What a string quartet, what a party!
We have only received hymns from all over the world. Congratulations to you for a great performance, the enormous flexibility and the improvisation talent. Every piece has been beautifully interpreted and well we can make a party but you have provided the tone ".
"Thank you Scarlett! Our day was a big fairy tale, thanks in part to your girls and you. When I was ready and you put the Canon in I got such a goosebumps that I was afraid everyone would see it. The ceremony was the highlight of the day, no matter how well we celebrated in the evening. Thank you for your time, your input, the effort you have made to make it all our way ".
With kind regards,
"Dear Scarlett, it was a wonderful day and you have created a great frame. I cannot say otherwise, it has added so much atmosphere and style to the day, exactly as we wanted it to be. It was fantastic and it was .
Thank you very, very, very much! "
"We really enjoyed the music of The Dutch String Quartet at our wedding! Scarlett and the other girls are attentive, professional and very well attuned to each other. The beautiful dresses also made it all complete. In addition, communication was leading up to our day very pleasant. Scarlett was friendly and thought carefully about the precise interpretation. All in all a very valuable addition to our day! "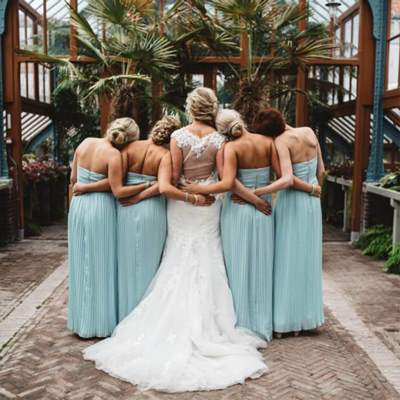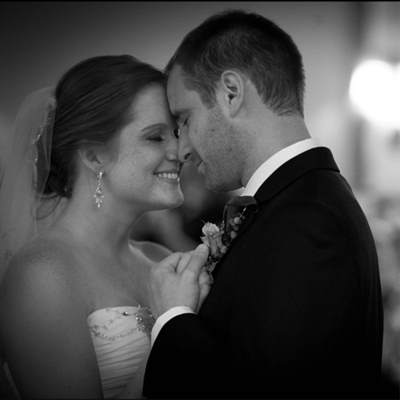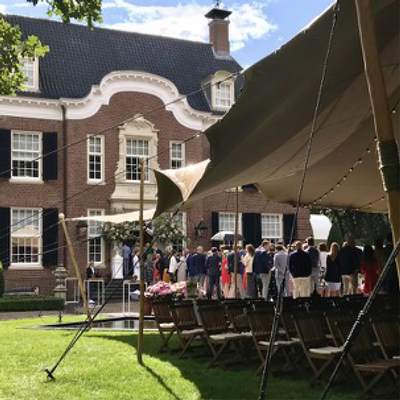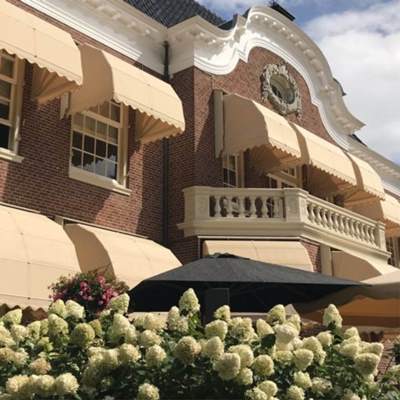 Classical pieces of music