The Dutch String Quartet
'You guys were amazing!' – Sid
"We were so touched by your games for a few hours, and really can't put into words how much this has meant to us.
… Without your beautiful quartet it would have been so different … And how handsome and professional that you and your "girls" used everything so silently. "
We would like to introduce ourselves to you:
Scarlett Arts
Founder The Dutch String Quartet, cellist, cello teacher
I am Scarlett Arts and the cellist and founder of The Dutch String Quartet. I live with my husband, farmer Henk, and daughter Apollonia in Havelte, Drenthe (NL), among the fruit trees, chickens and the cows.
I think playing the quartet is the most beautiful and fun thing there is. It is a conversation with three other musicians in which you cannot or do not want to do without each other and in turn you get a moment to move the listeners.
I found playing in a string quartet much more fun than replacing in an orchestra. When I played the cello for four years, I joined my first quartet group and I never stopped. Fortunately, because quartets are a profession.
Because playing at weddings and parties brings me closest to the audience, I think that's the most fun thing to do. After so many marriages, we have passed three hundred years ago, I still know who married where, what the bride wore for a dress, and what part she walked forward with or without the groom. I am very happy with my contact with those who book us, find it a challenge to listen carefully to their wishes and thus submit the right pieces or not. We often see a bridal couple when we give a concert at Het Concertgebouw. Really nice to see that again!
Playing at weddings is an art in itself. You have to dare to make choices about completing or repeating a piece at one of the most important moments of the day; the ceremony. Something is regularly different from what is written in the scenario and then you have to make the right decision quickly. It is always exciting in a pleasant way, a ceremony that is healthy. Fortunately I am always helped by my nice colleagues Julia, Laura and Anita. These warm, friendly, flexible girls are not only appreciated by me but also the couples who mention them in their reviews.
When one of them is prevented by orchestra service, there is always a permanent replacement. That is why a booking can always go ahead.
Julia Rusanovsky, violin
Julia studied the violin at the Rotterdam and Royal Conservatory. She is a freelance violinist and has worked with, among others, the Netherlands Philharmonic Orchestra, Rotterdam Philharmonic Orchestra and orchestras abroad. She is widely interested and has also worked with André Rieu and Michael Bublé, among others.
Julia always smiles, gives good advice and is a pleasure to carpool with.
Anita Jongerman, violin
Anita studied at the conservatories of Amsterdam and Rotterdam. She is the artistic director and concertmaster of the Naska, replaced with all renowned orchestras in the Netherlands and has a permanent appointment with the Noord Nederlands Orkest.
Anita is super sweet and has two lovely children and an incredible bunch of wild curls.
Laura van der Stoep, violin and viola
Laura studied violin with Emmy Verhey and then viola with Nobuko Imai at the Amsterdam Conservatory. Laura worked with the Radio Kamer Filharmonie, the Rotterdam Philharmonisch Orkest, among others, before she became deputy leader of the Netherlands Philharmonic Orchestra.
Laura attacks me at the most unexpected moments with a bet so beautiful that my nose starts poking.
AN ENSEMBLE THAT YOU COMPOSITE YOURSELF? WE REALIZE THIS FOR YOU.
Are the aforementioned ensembles not exactly what you are looking for? I help to make a custom ensemble. We regularly realize requests such as strings with alto sax, strings with jazz vocals, a concert with lute, Bach corals with flute solo, or we book with our pianist to be able to listen to real salon music, also known as Kaffeehaus music. Whether you want to book four or twelve musicians, hear certain works, or want to work with a theme like "Disney": I think along with you and create a customized concept. We do this for individuals, companies and event agencies.
Recently we played for Paul and Astrid, among others, The Summer of 1945 by Bob Zimmerman. Our violinist Julia Rusanovsky played solo while a piano quintet accompanied her.
THE IRONING QUARTET: A SMALL ORCHESTRA FOR CEREMONY AND PARTY.
A string quartet is chic, unique and stylish! After supervising more than a hundred ceremonies you can state that your wedding ceremony is in good hands with us. A booking with us is customized; I look forward to exchanging ideas and helping with choosing the right titles for the ceremony pieces or discussing the atmosphere of the background music sets. Do you want to know what the most requested piece is? Then click here!
Our repertoire varies from baroque music to the present, from the Canon van Pachelbel to songs by Bruno Mars, Adele and Coldplay. Solemn moody music during a ceremony, atmospheric cheerful music when the champagne flows during the reception. By hiring a string quartet you get the fullest and most complete sound the composer had in mind. A string quartet almost sounds like a small orchestra. Nevertheless; if you want a string trio or string duo because of the space or the budget, that is also entrusted to us. We can also be booked with a pianist for salon music if there is a piano.
The most popular piece for a wedding ceremony:
the beautiful Canon by J. Pachelbel.
Funeral
Live music is not only unforgettable on a wedding day. We also provide background music during parties and play regularly at a farewell. For this we of course offer a different repertoire that I can send you by e-mail.
VIEW HERE OUR LIGHT REPERTOIRE FOR A WEDDING.
Request numbers are welcome!
Come fly with me | Jimmy van Heusen
It don't mean a thing | Duke Ellington
GOOD TO KNOW:
We use a starting rate (minimum of € 1000) that offers a presence for a maximum of three hours. Of course we can take care of the music for a longer time, but if you book us for a shorter period then we still use this starting rate. Why do we last three hours? This often includes the entrance of the guests, the wedding ceremony and then background music during the reception. Of course, another scenario is possible, but this is what we are most requested to provide.
We keep up with the times and play tablets and can therefore take around nine hundred titles on the road. Every party is different, we choose what suits your day. There is never a shortage of light or too much wind for the sheet music; We are ready! We play a lot in the Randstad but enjoy traveling to the province of Groningen, Zeeland, Friesland and Limburg and everything in between.
The gala dresses shown are an option. We usually come in a feminine black outfit.
Our string quartet, string trio or ensemble with pianist also provides concerts. For example, in the Concertgebouw we played 'The Four Seasons' with Rosanne Philippens as soloist, in a sold-out venue. On 10 June last year the hall was again full during our beautiful concert where my colleagues from The String Quartet were right in the spotlight as soloists.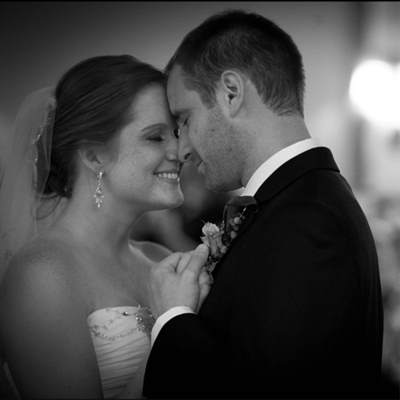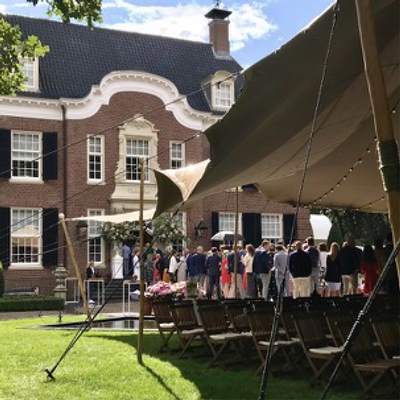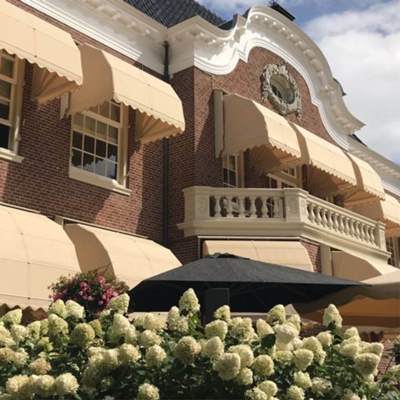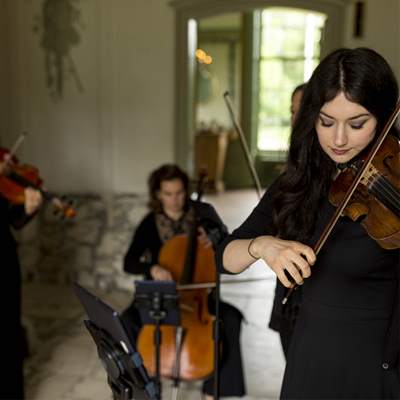 "For our wedding on July 7, 2018 at Landgoed Het Roode Koper, we were looking for music that suited the environment and the classic and traditional atmosphere of that day. The music should accompany the lunch and ceremony. After some research on the internet we came across Scarlett Arts and her dear colleagues. We made some impressions on YouTube videos and quickly made an appointment with Scarlett. The first meeting was immediately familiar and felt more like we met a long-term friend again! Together we discussed the atmosphere of the day and Scarlett immediately made all kinds of suggestions for beautiful fitting pieces. It is certainly not the case that the String Quartet only plays classical pieces; the variety with modern music makes it pleasant for all guests. Scarlett knew how to handle our situation very well and with her help we have put together a wonderful arrangement that appealed to everyone's ear. Moreover, the contact from the first moment was very pleasant and Scarlett is able to come to a quick result, which is very nice in the busy preparations for a wedding. At our request, the ladies came dressed in beautiful evening dresses, which only added extra cachet to the day. Amid the classic surroundings of Het Roode Koper, the picture was truly breathtaking. The ladies of the String Quartet gave our wedding guests a musical welcome while everyone sought their place at the long lunch tables in the garden, made the wedding ceremony an unforgettable fairy-tale and moving experience and guided our guests to the toast and cake. The contribution of Scarlett and her colleagues has made an indelible impression on us and all our guests, and the presence of the String Quartet has turned our wedding into a true fairy tale. Dear Scarlett and colleagues, you have touched our hearts and those of our guests. You have transformed our wedding into a wedding you can only dream of. Our gratitude is unspeakably great for your special role, making our wedding a true fairy tale. Thanks thanks thanks! "
Classical pieces of music