Wedding tips
What you just have to know!
Since 2010, The Dutch String Quartet plays throughout the Netherlands and even in Belgium.
We are therefore happy to share these tips with you so that your day will be unforgettable!
… the Pachelbel Canon is the best after about 40 seconds? Then the violins and viola play their fastest notes and it is a goose bumps moment! That is the best moment to arrive at the front … That is why a long approach route is beautiful, or with a short approach route you can have flower girls, ring bearers and groom go ahead for you. We finish the Canon when your dress is nice and everything is ready to start the ceremony.
… that it is especially difficult for the groom not to walk forward too quickly? The bride is usually "fully in control …"
… another classic for the bride's entrance than the Canon of Pachelbel is the Bruidskoor of R. Wagner? But also think of your special song! For example, I remember Hannelie's unforgettable arrival at 'Isn't she lovely' by Stevie Wonder. She arrived, they kissed and our cut completes this beautiful entrance.
Isn't she lovely | Stevie Wonder
… you determine the length of the ceremony and how much music is played during the ceremony?
… many bridal couples like to hear a moment of music before signing? But most ask for music again while signing.
God only knows | The Beach Boys
… drawing is a long silent moment, depending on the number of witnesses you have? You can therefore choose one or two pieces for this. You determine whether that light is classical or popular music. We finish after signing the Officer of the Civil Registry, who usually signs last.
… the best run-off piece is cheerful and energetic? Think of the Arrival of the queen of Sheba, or The Hornpipe. Do you like pop songs more? Wake me up from Avicii and Marry you from Bruno Mars are also in high demand.
… we can go on to the first background set fastest when there are also seats without armrests at the next place of play …
… when we pause briefly between two background sets, the best thing is that the location plays the same genre of music and not too fast.
… that we are usually booked for the entrance of the guests, the ceremony and the reception? That includes three hours, which our starting rate offers.
… we have a permanent replacement for every player? This way a booking can always proceed.
… we are experienced professionals with over 300 marriages? And that no marriage is the same, so that we are always on the edge of our seats? If only to see the dress well 🙂
… we are usually asked to let the background sets go from light classical to light music, but of course we can omit or vary styles.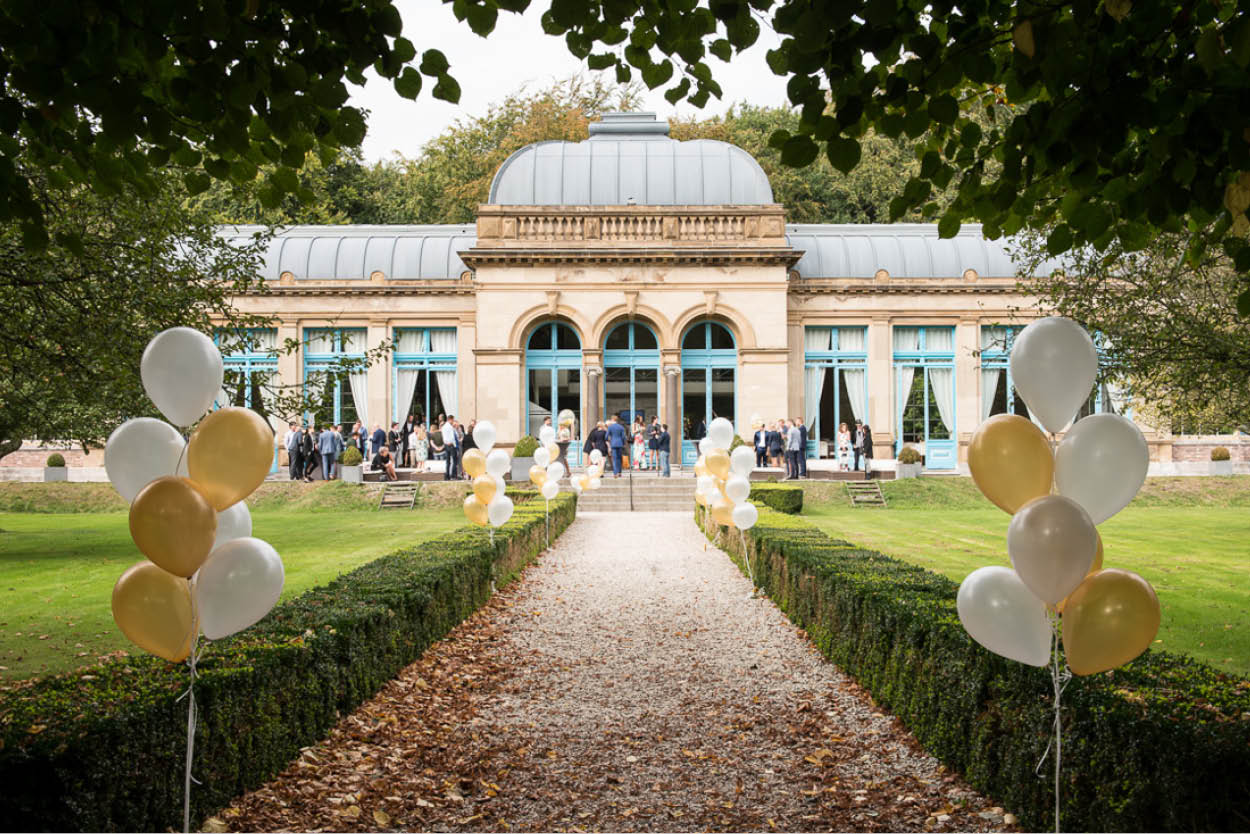 … we have tablets with over 900 titles so that we can always play the right pieces at your party? And can you even make requests from your guests?
… you should also remember to choose some songs that we can play while cutting the cake and dividing the first pieces.
Just haven't met you yet | Michael Bublé
HOW DO YOU GET THE BEST OUT OF YOUR BOOKING?
You can help us make the most of our sets by having your master of ceremonies or location contact us.
For example, by reserving a parking space for us if it is known that parking spaces are scarce.
By letting the master of ceremony give a sign when you are ready for the ceremony, we know that it can really begin.
After the ceremony we will probably move to another room. Moving is a small effort for us, it just takes some time. By having seats available at all places of play without armrests, we only have to walk once.
We hope for sun but when we are placed in the sun we cannot read the tablets and the instruments cannot take it. By not placing us in the sun we can immediately start playing.
If possible, a dressing room / break room close to the place of play is ideal. The shorter the distance, the more efficient we can work.
Customer is king; on the day itself we would like to hear when you have any requests or wishes. We can go in many directions with our enormous repertoire.
Our most frequently asked questions:
Ok, I booked you, what happens now?
When you book us, you will either visit me in Amsterdam or the Zwolle region, or we will have telephone or Skype contact. This way we go through our contribution to your day and we make it exactly as you want.
How many songs do you play within 3 hours?
On your wedding day we want to play as much as possible for you within the booked time. You can help us make the most of our sets by having your master of ceremonies or location contact us.
On average a song or piece lasts 3 minutes, sometimes longer and sometimes shorter. Because we work with tablets, this is faster than browsing through paper folders. That is an advantage. In this way we never have too little light to read the music and our bath music does not blow away.
We arrive no later than 45 minutes before the start of the game and this time of course does not count for the three hours of attendance for which you booked us.
I prefer to discuss with the master of ceremonies where we play, how the seats are positioned, and we also go through the cues again
We would like to walk in on this song but it takes more than three minutes. How do we do that?
We can extend almost any piece unnoticed and complete it when needed. Above all, tell which piece you have in mind. This also counts for the moment of drawing and leaving. That is the beauty of live music.
You arrive at least 45 minutes in advance, is this in the three-hour presence?
We arrive no later than 45 minutes before the start of the game and this time does of course not count for the three hours of attendance for which you booked us. For example: if we play our first piece at 2 p.m., in principle you book us until 5 p.m. Longer is also possible at a reasonable additional cost. If you want to book us for less, we still charge our starting rate. Request this without obligation.
Do you play strengthened? What do you need?
We prefer to play acoustic. That is the charm of a string quartet. For parties of more than 100 guests, we recommend booking a double bass player, who makes sure that everything carries on.
Amplification is an option, at your request we rent microphones for our instruments plus the cables and DJ boxes. However, from there we count on your technical front mixer and speakers. This is a profession on its own.
Can we also book two strings with piano? Or a singer among them?
Yes; I can offer all that. We have met many good musicians and artists over the years that we enjoy working with.
https://www.youtube.com/watch?v=l8NzMMK1Q5E
Venues where we regularly play:
Or just in your own garden?
No matter how beautiful the locations where we regularly play, getting married at your own home is also incredibly beautiful. For example, The Dutch String Quartet played at my own wedding in the afternoon in our own orchard; every living room or garden is a beautiful setting for The Dutch String Quartet.
Links to other suppliers:
"Dear Scarlett, it was a wonderful day and you have created a great frame. I cannot say otherwise, it has added so much atmosphere and style to the day, exactly as we wanted it to be. It was fantastic and it was . Thank you very, very, very much! "
"What a string quartet, what a party. We have only received hymns from all over the world. Congratulations to you for a great performance, the enormous flexibility and the improvisation talent. Every piece has been beautifully interpreted and we can certainly make a party but you have provided the tone. "
Classical pieces of music