Fancy wedding?
The Dutch String Quartet, from Pachelbel's Canon to Marry you
"A big thank you to all of you for making our wedding day such a success! We have truly enjoyed every single minute of it – and not only us, our guests have too. All of them were impressed by your professionalism…
Thank you once again for making us so happy!"
THE DUTCH STRING QUARTET PLAYS WHAT YOU WISH
Are you looking for a vibrant, chic, professional string quartet for the live music at your wedding? For the most important moment of your wedding day, namely the ceremony? Experienced musicians who deliver quality, who like this work? You found us. We play from Bach to Coldplay and what you ask us. I am Scarlett Arts, the cellist of The String Quartet and also your contact person until our last note on your big day.
The most popular piece for a wedding ceremony:
the beautiful Canon by J. Pachelbel.
Here is an example of what a wedding ceremony can look like:
Arrival of the queen of Sheba of G.F. Haendel
The Wedding March van F. Mendelssohn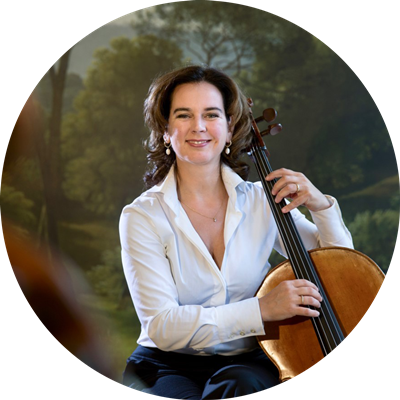 WHO ARE WE? WHO IS THE DUTCH STRING QUARTET?
I am Scarlett Arts and the cellist and founder of The Dutch String Quartet. With my husband, farmer Henk, and daughter Apollonia, I live in Havelte (Drenthe, NL) among the fruit trees, chickens and the cows.
I think playing the quartet is the most beautiful and fun thing there is. It is a conversation with three other musicians in which you cannot or do not want to do without each other and in turn you get a moment to move the listeners.
When one of them is prevented by orchestra service, there is always a permanent replacement. That is why a booking can always proceed.
We keep up with the times and play tablets and can therefore take around nine hundred titles on the road. Every party is different, we choose what suits your day. There is never a shortage of light or too much wind for the sheet music; We are ready! We play a lot in the 'Randstad' but enjoy traveling to the province of Groningen, Zeeland, Friesland and Limburg and everything in between.
Our string quartet, string trio or ensemble with pianist also provides concerts. For example, in the Concertgebouw we played 'The Four Seasons' with Rosanne Philippens as soloist, in a sold-out venue. On June 10 last year, the hall was once again full during our beautiful concert where my colleagues from The String Quartet were right in the spotlight as soloists.
IF YOU CHOOSE THE DUTCH STRING QUARTET, YOU KNOW SOME THINGS. WE:
… touch people with our game (goosebumps moments)
… like to think along with you and listen carefully to what you want
… are flexible, also on site
… adjust the music to the occasion and the company
… work properly; you will never see suitcases or sheet music on your photos
… we really enjoy this work. We are accessible, friendly and like to smile.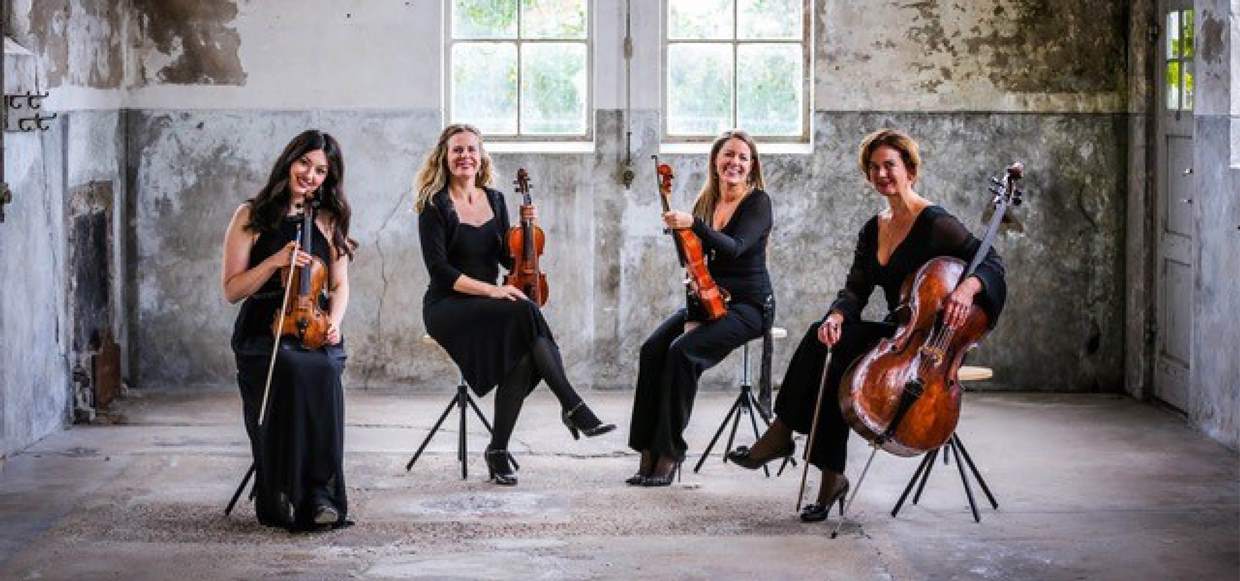 Classy
The gala dresses shown are an option. We usually come in a feminine black outfit.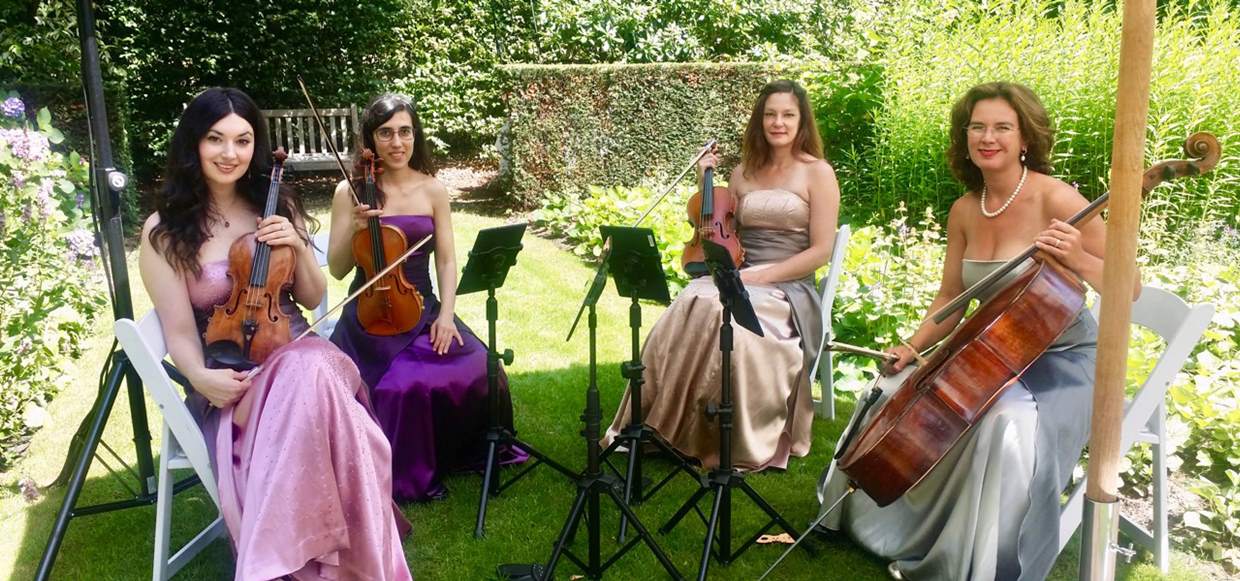 Experienced
We have been playing together since 2010, fully attuned to each other. Both in quartet, trio and duo.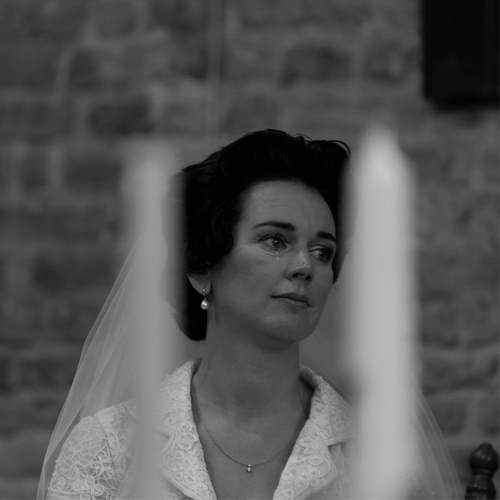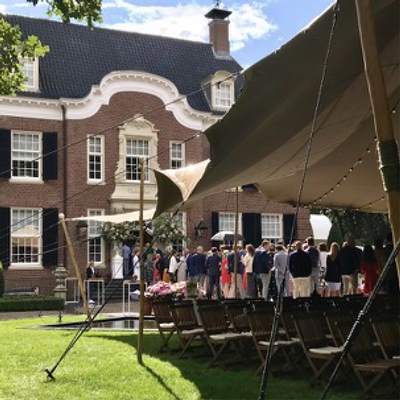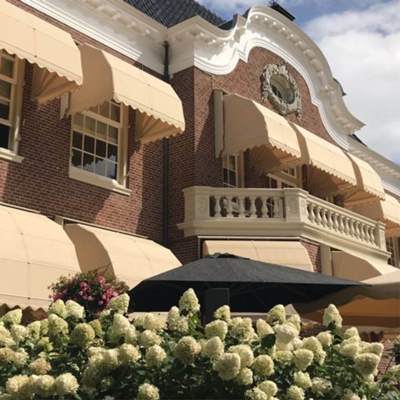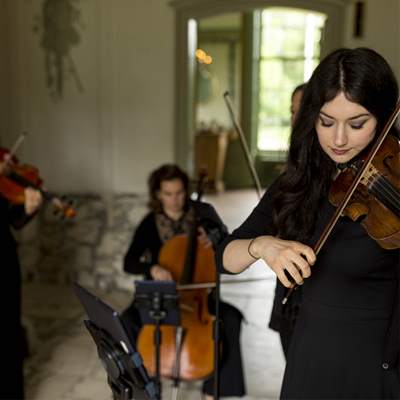 "We were so touched by your games for a few hours, and really can't put into words how much this has meant to us.
… Without your beautiful quartet it would have been so different … And how handsome and professional that you and your "girls" used everything so silently ".
"
A big, big thank you to all of you for making our wedding day such a success! We have truly enjoyed every single minute of it — and not only us, our guests have too. All of them were impressed by your professionalism. … Thank you once again for making us so happy."
Classical pieces of music